By Frances Gutierrez | Education Project Strategist
Editor's note: This is the third post in a series focusing on best practices for lead generation in the online education industry.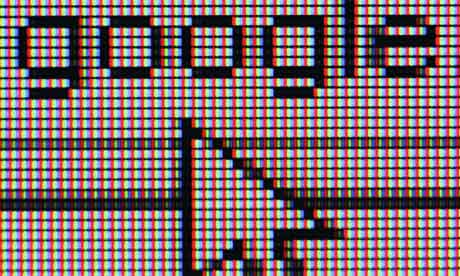 The tide is changing in higher education. A more diverse student population can be found at most college campuses throughout America. The opportunities — and challenges — for universities to find, enroll and retain students have never been greater.
Two recent reports underscore this emerging reality.
A press release from the Association of Private Sector Colleges and Universities (APSCU) reported that a surprising 92% of current students meet one or more standards of a non-traditional student. A glut of undereducated employees in the workforce — 90 million of them, according to APSCU — has helped widened the gap in the labor market. With an expected 85% of new jobs requiring a postsecondary education, it's becoming increasingly difficult for higher-learning institutions to close the gap.
Institutions are facing challenges with student recruitment, retention, employer advocacy and more while striving to gain a competitive advantage.
Through years of admissions management experience I have gained an in-depth understanding of the ever-changing realm and unique marketing challenges of private higher-education.
What's the silver bullet to achieving online marketing success in higher education? While it may seem rudimentary, the quick answer is clear: put the student first. Develop and maintain a student-centric approach. This requires higher education marketers to make all decisions with the student experience as the main priority.
Measure Higher Ed Marketing Results Early and Often
Many colleges and universities that have begun this transformation know that success lies in the ability to measure results, specifically by measuring student impact. The journey, however, begins with learning about the student beyond demographic information and engaging in a process of discovery before true engagement. Advisors are expanding their roles to form relationships with students. Faculty members are moving beyond a focus on learning outcomes and focusing more on the student's overall learning development. But when does this student-centric focused approach really begin? How can this approach be optimized for greater success?
We know that the first year of the student experience is crucial for retention in the student life cycle; however, the path to long-term enrollment and retention success involves a truly holistic approach before the student even has an interaction with the college or university.
A student's experience begins before he or she registers, fills out an application or even receives an informational brochure. It begins in the research stage, initiated by a basic question: "Which school is the right fit for me?" In my experience, making the decision to even ask this question is daunting, not to mention the proposition of starting the unknown path of an educational journey. Therefore, it is essential that every interaction the student has within the admissions process and beyond is tailored to the student experience.
Your marketing partner must be the true first step in the student enrollment and retention lifecycle. They are the bridge between your college or university and engaging the right potential student. Having a detailed understanding of student needs and creating the best student experience from this initial stage through the admission and retention steps has proven extremely valuable for me as the education project strategist for MediaWhiz.
MediaWhiz's online education portal, ChooseYourColleges.com, which has traffic dominated by targeted search engine marketing, applies the same student-centric approach to engage the right students online. This strategy, as well our internal email channel, focuses on hand-picked media sources to deliver quality results. An additional distinction is that MediaWhiz acquires and manages the exclusive data we send via our internal email channels. Doing so ensures compliance and quality control remains with your college or university through an approval process.
Call Centers: The Unsung Heroes of Education Marketing
Another quality process that connects potential students to a college or university is a call center's process of hot transfer. This process helps ensure a student has a more tailored fit with a school by identifying the student's key needs through a dynamic conversation.
Call center hot transfers are a crucial starting point of a student's overall higher education experience. The first conversation a potential student has with a college or university is with a call center representative who can tarnish the student experience.
The realm of control over a student's first experience with a college or university rests largely within the admissions department, which can be frustrating with traditional call center operations. This is why I'm excited that MediaWhiz has partnered with a 100% inbound hot transfer product that holds an educated 20- to 30-minute call with the potential student before the student is transferred to the school, resulting in a 100% contact rate.
Being a part of a student-focused business partnership is very beneficial. This is what the experts at MediaWhiz can offer you.
How are you ensuring your higher education marketing campaigns are engaging and retaining prospective students? Share your best practices in the comments.