By Keith Trivitt | Director, Marketing and Communications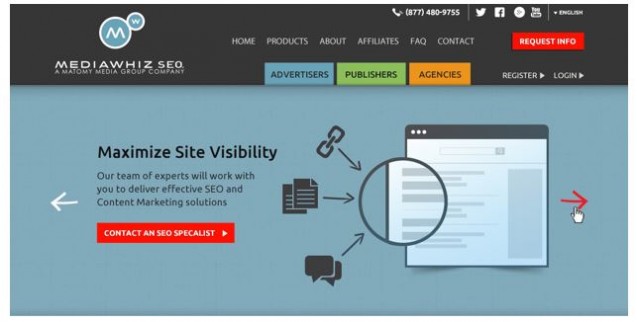 The online marketing world is a wonderfully vibrant and innovative space. Ideas and innovations bubble up constantly and are accepted or rejected as companies' online marketing needs — particularly search and SEO — evolve.
Change is necessary for any business to survive and thrive in search marketing.
Change can also breed fear among marketers — fear that the companies they work with to solve their online marketing solutions may not have the scale, capabilities or wherewithal to help them tackle their increasingly complex online marketing and SEO challenges.
Our industry is becoming more fragmented. Every new algorithm adjustment by Google, and every new agency that opens or closes its doors, creates more confusion and unease among the very clients whose business we depend on.
A consensus is emerging that for the search marketing industry to continue to thrive, something needs to change. A million different providers all offering essentially the same thing isn't good for the industry's long-term strength.
Our Solution: MediaWhiz SEO
It's with these great upheavals in mind that today we are announcing a significant change to TLA: we're rebranding it MediaWhiz SEO and incorporating it within MediaWhiz's full suite of performance marketing and SEO services.
The change in branding reflects its evolution as a provider of products and services that encompass the full spectrum of SEO, not just link building.
The brand transition also reflects our solution to the search marketing industry's continual changes.
We at MediaWhiz believe that clients — especially top-tier advertisers and publishers — want to work with one agency that can provide a full spectrum of online marketing, SEO and customer acquisition solutions. Having multiple points of contact across multiple agencies or divisions isn't efficient. This is especially true in an age in which a brand's online marketing and SEO challenges are greater than ever.
The rebrand of TLA is part of a larger brand consolidation project currently underway at MediaWhiz. Our affiliate network and email product have also been rebranded and integrated within the full suite of MediaWhiz's performance marketing and SEO services. (more…)